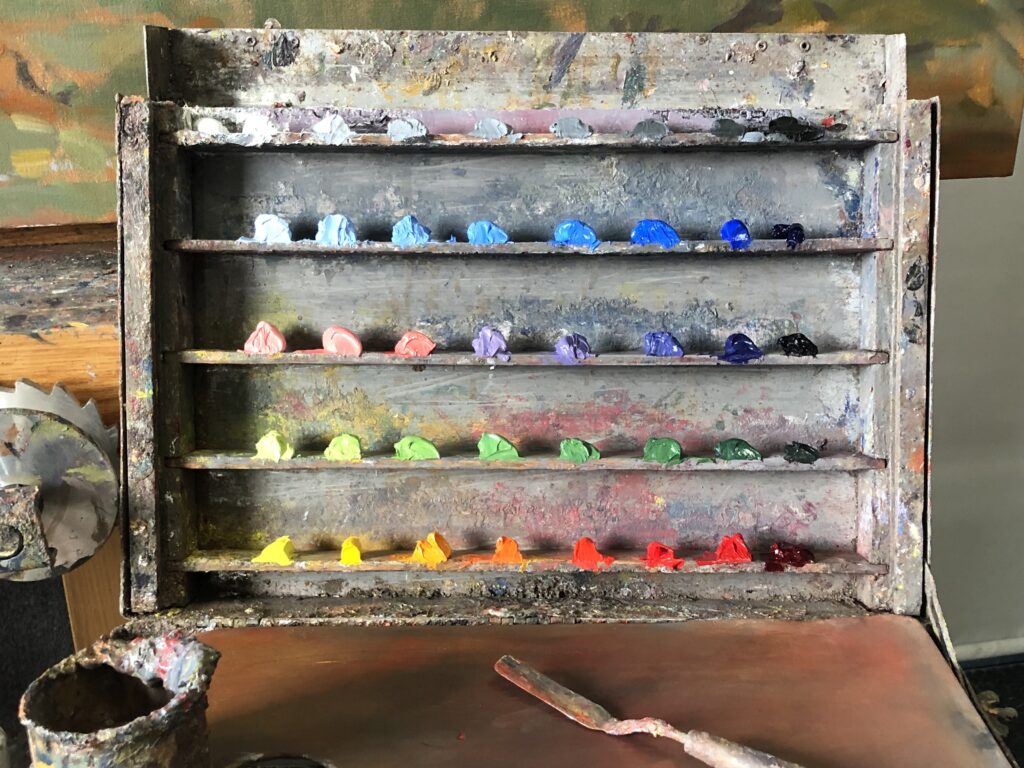 My father dropped me off in Stowe Vermont at age 16. For the month of June, Frank Herbert Mason taught me to paint outdoors. During the 1930's & 40's in Old Lyme Connecticut, Frank Vincent DuMond taught Mason. Using the same principals of light and atmosphere, Mason passed these principles down to me.
After studying in Paris during the 1890's, DuMond developed his famous "Color Palette". This aided the understanding of creating light and atmosphere on canvas. This "Color Palette" became the main tool used by both DuMond and Mason to teach the principles of landscape painting.
This June, I am teaching a ten day class featuring the principles of landscape painting outside. In addition, I am explaining the DuMond Color Palette. Understanding these principles takes time and practice. I am looking forward to sharing this knowledge with new and former artists participating in this class.