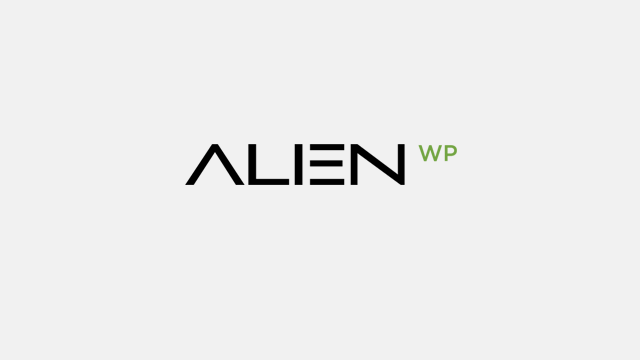 Kanye West and a tribute to my Dad
Previous/next articles:
Essay – "Kanye" by Cole Traynor to his dad:
The first time I saw Kanye West he was not my favorite musical artist. It was 4:45 am on June 14 2008. Originally scheduled for 8pm, the set was moved to 2:45. It was part of his Glow in the Dark Tour and he wanted it to look its best. When he took to the stage, 2 hours late because Pearl Jam's set ran an hour late and he couldn't load in until they dismantled, the sun was coming up, ruining his light show, and he was pelted by a barrage of water bottles, glow sticks, and chants of "Kanye Sucks". This was the death of the Old Kanye.
Kanye broke into the musical landscape because of his incredible production skills. The most high profile was his work on Jay Z's massive hit record The Blueprint. He invented a sound dubbed "chipmunk soul", pitching up soul samples and splicing them up to create what would become the most common sound of the decade. Despite his brilliance behind the board, even his record label wouldn't support him as a rapper and solo artist. He kept working long hours crafting hit after hit for other artists, until it nearly killed him. Leaving a late night recording session he fell asleep at the wheel and collided with another vehicle. He had reconstructive surgery and his jaw was wired to his face. Only two weeks later, still with his jaw wired shut, he recorded "Through the Wire". His label still didn't support him so he financed the music video himself. Upon release, the song was a massive success and Kanye the artist had arrived.
His first album, The College Dropout, completely changed hip hop. A genre built on street cred and gangster bonafides was now topped by the son of a college professor who wore pink polo shirts and rapped about God. On his second album, Late Registration, he evolved his chipmunk soul sound, which had been copied by almost every producer, by enlisting composer Jon Brion to help him craft strings and orchestral arrangements. The success of his second effort lead to an opening spot on U2's world tour. He studied U2's ability to make arena filling anthems. On his third album, Graduation, he took the lessons he learned from Bono and the Edge and again completely reinvented his sound to incorporate synths and electronic sounds while becoming one of the world's biggest stars. He was on top of the world
Now is where things take a turn. Right before his victory lap, The Glow in the Dark Tour, he and his fiancee split up and his mother, best friend, and manager, Donda West died. He buried the loss and heartbreak with his workload. He toured the world with an exhaustive schedule and was embraced for his genius. The Bonnaroo debacle was the first time the workload and personal loss caught up with him. After the tour he retreated to the studio to deal with the end of his two relationships. The world's most popular rapper made an album more influenced by Ian Curtis and Phil Collins than Biggie and Tupac. There is almost no rapping on 808s and Heartbreak. Instead he puts his emotions through an autotune processor and again changes the musical landscape. Initially viewed as a flop, 808s would prove to be the single most impactful album to what is pop music in 2018. I bought you this record because I think it's his work that you would enjoy the most. It is also vital to listen to where he was artistically and emotionally before he made what is generally considered his masterpiece, My Beautiful Dark Twisted Fantasy.
From here you probably are familiar with the major news beats. At the 2009 MTV Video Music Awards, Kanye interrupts Taylor Swift accepting the award for Best Female Music video. He became the butt of every late night joke. Every other musical artist said they were disgusted by the outburst. President Obama, who had met with Kanye and his mother to get their support for his presidential run, called him a "jackass". He cancels his planned tour with Lady Gaga and moves to Rome to escape the media. He then sets up camp in Hawaii to make his musical comeback. This is one of the most expensive albums ever made costing over 3 million dollars to make. He rarely slept during its creation, instead taking short power naps so he could work almost all day every day. Although all his albums are heavily collaborative, this is by far his most as it features countless legends, Elton John, John Legend, Jay Z, Bon Iver, the Wu-Tang Clan among others. West felt that his life depended on the success of this album. What he made is not only among the best rap albums of all time, but among the greatest albums of all time.
How do you follow up an instant classic? Kanye makes Yeezus. He calls Rick Rubin and Daft Punk to help him invent another new sound. Shortly before his death, Lou Reed wrote a review of the album, "He's really trying to raise the bar. No one's near doing what he's doing, it's not even on the same planet." Kanye is the contemporary Lou Reed. He is also Nina Simone (an incredibly difficult personality who challenges politics), Michael Jackson (a pop pioneer steering the sounds of modern music), and David Bowie (a rock star alien who is always reinventing himself). It is currently Yeezy Season. Kanye has produced four albums in the last four weeks and has one more coming next week.
I want you to have these three epic collections of songs because I think you'll enjoy them, because Kanye is my favorite musical artist, and because you are the Kanye West of oil painting. While you haven't interrupted budding country singers on stage at award shows, you share similarities. You both had laser beam focus that enabled you to succeed against the odds at a young age and are fueled by a desire to create new art that you can be proud of and the world will enjoy. You are the greatest in the world at what you do and I hope you can take some inspiration from Kanye to do exactly what you want with your gifts.  (written by Cole Traynor)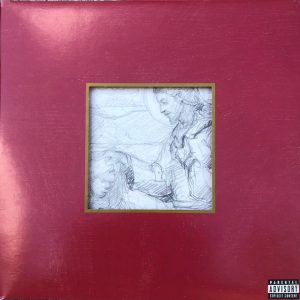 "My Beautiful Dark Twisted Fantasy" by Kayne West, 2010
"The Humanity of Christ" by John C. Traynor, 2018